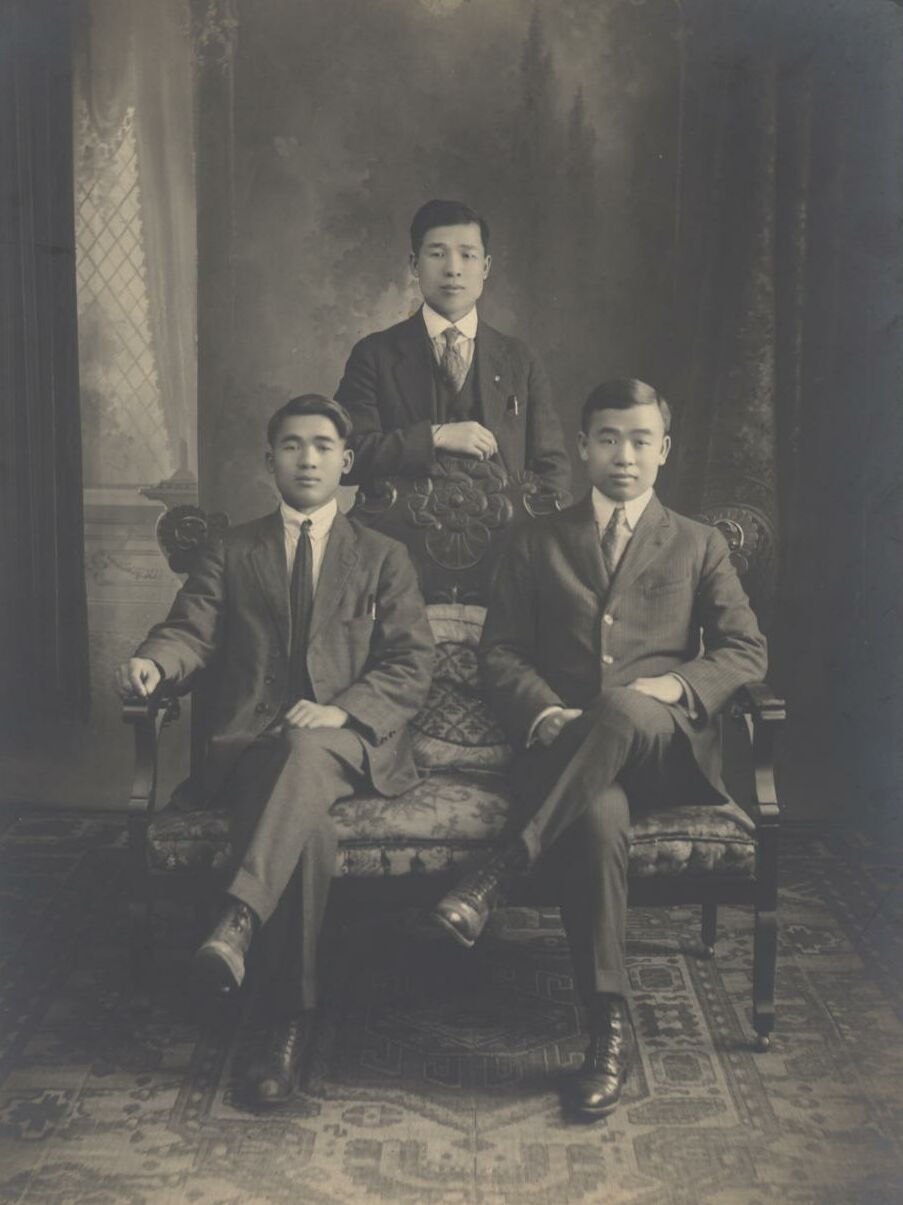 Left to right: Gong Bow Churk (Warren), Gong Bow John (James), Gong Bow Gwun (Hew Din) in San Francisco, probably in the early 1920s.
Grandma Lock Din, in Woodland, probably in the 1930s or early 1940s.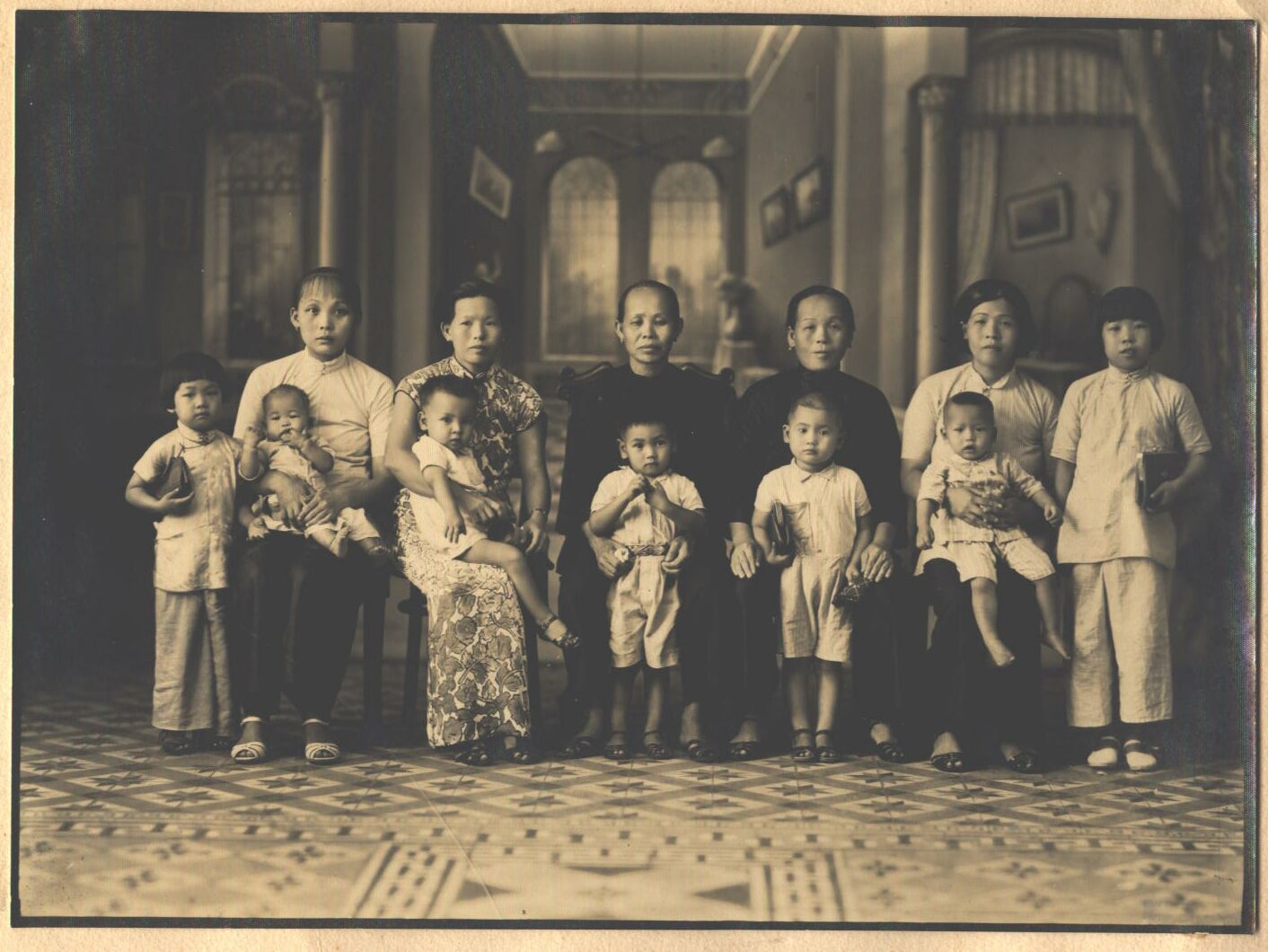 There were four Gong sisters who we believe all stayed in China, pictured here. We are guessing they are the four younger women seated in the back row, and their mother could be in between them?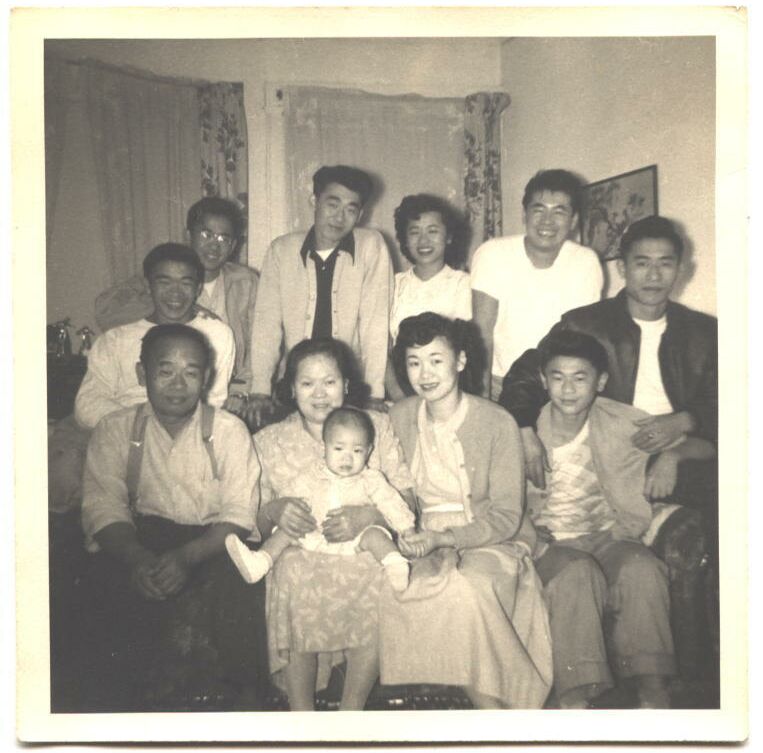 Din family, around 1949: Back: John, James, Jack, Lucy, George, Frank. Front: Grandpa Hew, Grandma Lock (with Christine), Ruby, Henry.